Detalles de la obra

Buying Link:
https://fineartamerica.com/featured/skull-14-enrique-reyes-vale.html?newartwork=true

Please read the shipping item to schedule your delivery times and returns.

Bitte lesen Sie den Versandartikel, um Ihre Lieferzeiten und Rücksendungen zu planen.

Veuillez lire l'article d'expédition pour planifier vos délais de livraison et retours.

Leggere l'articolo sulla spedizione per pianificare i tempi di consegna e i resi.

Lea el artículo sobre envío para indicar los tiempos de entrega y devoluciones.


Biografía del artista

Enrique Reyes Vale
Spanish:
Enrique Reyes Vale, fotógrafo Chileno, enfocado a la fotografía "Fine Art Photography", fotografía social, de naturaleza y bodegón. Se ha desempañado siempre como fotógrafo independiente.

En lo relativo a la fotografía de bodegones basada en el género pictórico de las "Vánitas", ha basado su estilo fotográfico en el naturalismo tenebrista o "Caravaggista", que hace uso de los contrastes para otorgar a sus obras un mayor dramatismo al significado simbólico de la iconografía de su trabajo.

English:
Enrique Reyes Vale, a Chilean photographer, focused on "Fine Art Photography", social, nature and still life photography. He has always worked as a freelance photographer.

As for still life photography based on the pictorial genre of "Vanitas", he has based his photographic style on tenebrist naturalism or "Caravaggist", which uses contrasts to give his works a greater drama to the symbolic meaning of the iconography of his work.

German:

Enrique Reyes Vale, ein chilenischer Fotograf, konzentrierte sich auf "Fine Art Photography", Sozial-, Natur- und Stilllebenfotografie. Er hat immer als freiberuflicher Fotograf gearbeitet.

Für die Stilllebenfotografie, die auf dem Bildgenre von "Vanitas" basiert, hat er seinen fotografischen Stil auf den tenebristischen Naturalismus oder "Caravaggist" gestützt, der Kontraste verwendet, um seinen Werken ein größeres Drama für die symbolische Bedeutung seiner Ikonographie zu verleihen Arbeit.

French:
Enrique Reyes Vale, un photographe chilien, s'est concentré sur la "photographie d'art", la photographie sociale, la nature et la nature morte. Il a toujours travaillé comme photographe indépendant.

Quant à la photographie de nature morte basée sur le genre pictural de "Vanitas", il a basé son style photographique sur le naturalisme ténébriste ou "Caravaggist", qui utilise des contrastes pour donner à ses œuvres un plus grand drame à la signification symbolique de l'iconographie de son travail.

Italian:
Enrique Reyes Vale, una fotografa cilena, focalizzata su "Fine Art Photography", fotografia sociale, naturalistica e di natura morta. Ha sempre lavorato come fotografo freelance.

Per quanto riguarda la fotografia di still life basata sul genere pittorico di "Vanitas", ha basato il suo stile fotografico sul naturalismo tenebrista o "Caravaggista", che utilizza i contrasti per dare alle sue opere un dramma maggiore al significato simbolico dell'iconografia del suo lavoro.

Envíos

Spanish:
El envío lo gestiono a través de mi página en Fine Art America.com, proveedor (EEUU). Para esos efectos, las obras expuestas en ésta galería las podrás ver luego ingresando a mi sitio web del link que adjunto (de esa manera, en ésta galería cumplo con el objetivo de utilizarla sólo para exposición), en que podrás seleccionar si lo quieres enmarcado o el lienzo y el tamaño en que lo deseas.:

En éste link encontrarás las mismas obras expuestas en ésta galería web:

https://enrique-reyesvale.pixels.com/

El proveedor de impresión es una empresa Norteamérica (Fine Art América.com) con buena infraestructura para impresión de las fotografías en lienzos y otras superficies y envíos internacionales.

Ellos mismos efectúan el envío del producto dentro de 8 a 10 días luego de efectuada la compra, por lo que hay que considerar el tiempo de llegada al destinatario y un recargo de tiempo debido a la contingencia mundial por la pandemia de COVID-19.

El cliente tiene varios tamaños para escoger en su impresión en lienzo, enmarcación, etc., y para mayor transparencia mi pago está sujeto a las políticas de satisfacción del cliente de Fine Art América en E.E.U.U.

Fine Art América posee una gran infraestructura logística y he seleccionado su plataforma para que los clientes puedan efectuar su compra sin sufrir ningún contratiempo que afecte el servicio de paquetería en Chile o a mí como artista.-

Por otra parte, contar con un proveedor grande, me permite vender más barato y beneficiar tu economía como comprador de arte.

English:
The shipment is managed through my page on Fine Art America.com, supplier (USA). For these purposes, the works exhibited in this gallery can be seen later by entering my website from the link that I attach (in this way, in this gallery I fulfill the objective of using it only for exhibition), in which you can select if you want it framed or the canvas and the size you want it .:

In this link you will find the same works exhibited in this web gallery:

https://enrique-reyesvale.pixels.com/

The printing provider is a North American company (Fine Art America.com) with a good infrastructure for printing photos on canvas and other surfaces and international shipments.

They send the product themselves within 8 to 10 days after the purchase, so it is necessary to consider the arrival time to the recipient and a time surcharge due to the worldwide contingency due to the COVID-19 pandemic.

The customer has various sizes to choose from when printing on canvas, framing, etc., and for greater transparency, my payment is subject to Fine Art America's customer satisfaction policies in the U.S.A.

Fine Art America has a large logistics infrastructure and I have selected its platform so that clients can make their purchase without suffering any setback that affects the parcel service in Chile or me as an artist.-

On the other hand, having a large supplier allows me to sell cheaper and benefit your economy as an art buyer.

French:
L'envoi est géré via ma page sur Fine Art America.com, fournisseur (USA). À ces fins, les œuvres exposées dans cette galerie peuvent être vues plus tard en entrant dans mon site Web à partir du lien que je joins (de cette manière, dans cette galerie, je remplis l'objectif de ne l'utiliser que pour l'exposition), dans lequel vous pouvez sélectionner si vous le souhaitez encadré ou la toile et la taille que vous souhaitez.:

Dans ce lien, vous trouverez les mêmes œuvres exposées dans cette galerie web:

https://enrique-reyesvale.pixels.com/

Le fournisseur d'impression est une entreprise nord-américaine (Fine Art America.com) avec une bonne infrastructure pour imprimer des photos sur toile et autres surfaces et des envois internationaux.

Ils envoient eux-mêmes le produit dans les 8 à 10 jours suivant l'achat, il est donc nécessaire de considérer l'heure d'arrivée au destinataire et un supplément de temps en raison de l'éventualité mondiale due à la pandémie de COVID-19.

Le client a le choix entre différentes tailles lors de l'impression sur toile, encadrement, etc., et pour une plus grande transparence, mon paiement est soumis aux politiques de satisfaction client de Fine Art America aux États-Unis.

Fine Art America possède une grande infrastructure logistique et j'ai choisi sa plateforme pour que les clients puissent faire leur achat sans subir de revers qui affectent le service de colis au Chili ou moi en tant qu'artiste.

D'un autre côté, avoir un grand fournisseur me permet de vendre moins cher et de bénéficier à votre économie en tant qu'acheteur d'art.

German:
Die Sendung wird über meine Seite auf Fine Art America.com, Lieferant (USA), verwaltet. Zu diesem Zweck können die in dieser Galerie ausgestellten Werke später durch Aufrufen meiner Website über den von mir angehängten Link (auf diese Weise erfülle ich in dieser Galerie das Ziel, sie nur für Ausstellungen zu verwenden) angezeigt werden, in dem Sie auswählen können, ob Sie sie einrahmen möchten oder die Leinwand und die gewünschte Größe .:

In diesem Link finden Sie die gleichen Werke, die in dieser Webgalerie ausgestellt sind:

https://enrique-reyesvale.pixels.com/

Der Druckanbieter ist ein nordamerikanisches Unternehmen (Fine Art America.com) mit einer guten Infrastruktur zum Drucken von Fotos auf Leinwand und anderen Oberflächen sowie für internationale Sendungen.

Sie senden das Produkt selbst innerhalb von 8 bis 10 Tagen nach dem Kauf. Daher ist es erforderlich, die Ankunftszeit des Empfängers und einen Zeitzuschlag aufgrund der weltweiten Kontingenz aufgrund der COVID-19-Pandemie zu berücksichtigen.

Der Kunde hat beim Drucken auf Leinwand, Rahmen usw. verschiedene Größen zur Auswahl. Für mehr Transparenz unterliegt meine Zahlung den Kundenzufriedenheitsrichtlinien von Fine Art America in den USA.

Fine Art America verfügt über eine große Logistikinfrastruktur und ich habe die Plattform so ausgewählt, dass Kunden ihre Einkäufe tätigen können, ohne Rückschläge zu erleiden, die den Paketservice in Chile oder mich als Künstler beeinträchtigen.

Andererseits kann ich mit einem großen Lieferanten billiger verkaufen und Ihrer Wirtschaft als Kunstkäufer zugute kommen.

Italian:
La spedizione è gestita attraverso la mia pagina su Fine Art America.com, fornitore (USA). A tal fine, le opere esposte in questa galleria possono essere visualizzate in seguito accedendo al mio sito web dal link che allego (in questo modo, in questa galleria raggiungo l'obiettivo di utilizzarlo solo per la mostra), in cui è possibile selezionare se lo si desidera inquadrato o la tela e le dimensioni desiderate.:

In questo link troverai le stesse opere esposte in questa galleria web:

https://enrique-reyesvale.pixels.com/

Il fornitore di stampa è una società nordamericana (Fine Art America.com) con una buona infrastruttura per la stampa di foto su tela e altre superfici e spedizioni internazionali.

Inviano il prodotto da soli entro 8-10 giorni dall'acquisto, quindi è necessario considerare l'orario di arrivo al destinatario e un supplemento di tempo dovuto alla contingenza mondiale dovuta alla pandemia di COVID-19.

Il cliente ha diverse dimensioni tra cui scegliere nella stampa su tela, cornici, ecc. E per una maggiore trasparenza, il mio pagamento è soggetto alle politiche di soddisfazione del cliente di Fine Art America negli Stati Uniti.

Fine Art America ha una grande infrastruttura logistica e ho selezionato la sua piattaforma in modo che i clienti possano effettuare i loro acquisti senza subire battute d'arresto che incidono sul servizio pacchi in Cile o su di me come artista.

D'altro canto, avere un grande fornitore mi permette di vendere a costi inferiori e di beneficiare la tua economia come acquirente d'arte.


Devoluciones

Spanish:
La política de devoluciones se ajusta a los términos que me impone a mí como artista fotográfico el proveedor a través del cual vendo mi trabajo, Fine Art América, por favor tenga la amabilidad de revisar el siguiente link:

https://fineartamerica.com/moneybackguarantee.html

English:
The return policy complies with the terms imposed by the supplier through which I sell my work, Fine Art America, as a photographic artist, please kindly review the following link:

https://fineartamerica.com/moneybackguarantee.html

German:
Das Rückgaberecht entspricht den Bedingungen des Lieferanten, über den ich meine Arbeit Fine Art America als Fotokünstler verkaufe. Bitte überprüfen Sie den folgenden Link:

https://fineartamerica.com/moneybackguarantee.html

French:
La politique de retour est conforme aux conditions imposées par le fournisseur par l'intermédiaire duquel je vends mon travail, Fine Art America, en tant qu'artiste photographique, merci de bien vouloir lire le lien suivant:

https://fineartamerica.com/moneybackguarantee.html

Italian:
La politica di restituzione rispetta i termini che mi è stato imposto come artista fotografico dal fornitore attraverso il quale vendo i miei lavori, Fine Art America, si prega gentilmente di rivedere il seguente link:

https://fineartamerica.com/moneybackguarantee.html



Obras en la misma galería
Se envía desde: Estados Unidos
Ofrecido por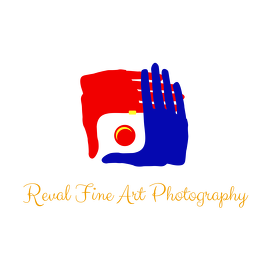 Fine Art Photography