Biografía del artista

Isabel Ruiz Recarei
Isabel was born 1999 in Zaragoza, Spain and spent many of her formative years in Porto, Portugal with her family.
​
Growing up she spent most of her time painting and discovering new artists to draw inspiration from.
​
She became obsessed with two specific artists, Van Gogh and Jackson Pollock who continue to be a source of inspiration.
The surrealism movement and Dali have also been major influences in her work.
​
She studied the Arts at IES Pedro de Luna in Spain and moved to Ireland in 2018 to study Theatre Performance.
​
Isabel currently lives in Kinsale, Ireland where she has been working on her latest project called "Chaos & Order ".
Obras en la misma galería
Se envía desde: Otro país
Ofrecido por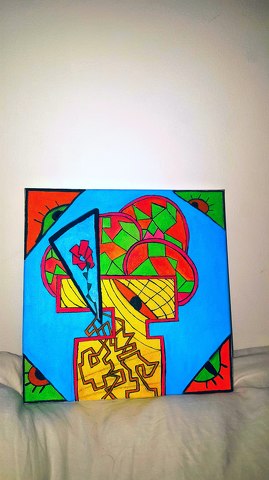 Isabel Ruiz Recarei