Detalles de la obra

Años 2020
Biografía del artista

Andrea Benetti
Andrea Benetti presented the Manifesto of Neo-Cave Art in the "Nature and Dreams" pavilion at the 53rd Venice Biennale at Ca 'Foscari University. Its exhibitions are set up in the most important institutional buildings and in places of great impact, such as the Italian Chamber of Deputies, the LXI Michetti Prize and inside the caves of Castellana. Several universities organize seminars and exhibitions on his art, which has been the subject of research by the universities of Bari, Bergamo, Bologna, Ferrara, Lecce, Rome and Johns Hopkins University. Benetti's works are present in museums and collections all over the world, including the Italian institutional ones, which is why he was received at the Quirinale, the Chamber of Deputies and in the Vatican, where he met Pope Benedict XVI and Pope Francis.
Envíos

El envío se realiza a través de correos nacionales e internacionales y es pagado por el vendedor.
Devoluciones

El derecho de desistimiento debe ejercerse dentro de los 15 días posteriores a la recepción del trabajo. Los gastos correrán a cargo del comprador.
Más información

ANDREA BENETTI'S WORKS AROUND THE WORLD

UNITED NATIONS ART COLLECTION ∙ New York, U.S.A.
VATICAN ART COLLECTION ∙ Vatican, Italy
ARGENTINE MINISTRY OF JUSTICE AND HUMAN RIGHTS ∙ Buenos Aires, Argentina
RINALDI-PALADINO ART MUSEUM FOUNDATION ∙ Lugano, Switzerland
MACIA ∙ ITALIAN CONTEMPORARY ART MUSEUM IN AMERICA ∙ San Jose, Costa Rica
ITALIAN EMBASSY IN CHINA ∙ Beijing, China
ITALIAN EMBASSY IN NEW ZEALAND ∙ Wellington, New Zealand
QUIRINALE ART COLLECTION ∙ ITALIAN PRESIDENCY OF THE REPUBLIC ∙ Roma, Italy
MONTECITORIO PALACE ∙ ITALIAN PARLIAMENT ∙ CHAMBER OF DEPUTIE ∙ Roma, Italy
UNIVERSITY OF FERRARA ART COLLECTION ∙ Ferrara, Italy
UNIVERSITY OF BARI ART COLLECTION ∙ Bari, Italy
MAMBO ∙ MUSEUM OF MODERN ART BOLOGNA ∙ Bologna, Italy
MUSEION ∙ MUSEUM OF MODERN AND CONTEMPORARY ART BOLZANO ∙ Bolzano, Italy
CAMeC ∙ CENTRO D'ARTE MODERNA E CONTEMPORANEA ∙ La Spezia, Italy
FACCHINI COLLECTION ∙ LA FENICE ET DES ARTISTES ∙ Venezia, Italy
MUNICIPALITY OF LECCE ART COLLECTION ∙ Lecce, Italy
OSVALDO LICINI CONTEMPORARY ART MUSEUM ∙ Ascoli Piceno, Italy
AMEDEO MODIGLIANI MUSEUM ∙ Follonica, Italy
F. P. MICHETTI MUSEUM ∙ Francavilla al Mare, Italy
SILVESTRO LEGA MUSEUM ∙ Modigliana, Italy
SPELEOLOGICAL MUSEUM "FRANCO ANELLI" ∙ Grotte di Castellana, Italy
CONTEMPORARY ART MUSEUM ∙ LOGUDORO MEILOGU FOUNDATION ∙ Banari, Italy
Obras en la misma galería
Se envía desde: Italia
Ofrecido por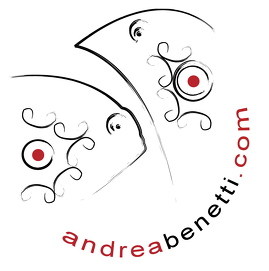 Andrea Benetti