Detalles de la obra

Disclaimer.

This lot consists of an unframed oil on canvas, made in the modern style of the abstract painter Vincent Van Gogh (Dutch, 1853-1890). A hand painted inscription in the upper right reads "Vincent". The image shows a realistic figure. This rich toned painting would be a highlight for any collector's gallery. Framed piece measures approximately 29.5"x 25.7" inches overall.

ORIGIN:
Private collection

Our auction includes shipments to the United States as to any country in the world. Offering a unique collection of decorative art.

PLEASE NOTE: Lots that have no established documented provenance or prior auction record are described in this catalog as "in the style of." Authentication has not been established or is implicit. No additional information on provenance will be provided after the auction. The definition of "in the style of" is as follows:

"In the style of" [Name of artist]: The work can be attributed to the artist based on the style, but the actual authorship is unknown.

CONDITION
Excellent general condition. The paint, canvas, and signature are solid, vibrant, and in excellent condition. The piece looks great. Please refer to the photos for details.
Biografía del artista

Vincent Van Gogh
He painted about 900 paintings (including 43 self-portraits and 148 watercolors) and made more than 1600 drawings. A central figure in his life was his younger brother Theo, an art dealer in Paris, who gave him continuous and selfless financial support. The great friendship between them is documented in the many letters that were exchanged since August 1872. Of the 800 letters that are preserved from the painter, about 650 were for Theo; the others are correspondence with friends and family.

From a young age he had a penchant for drawing. His first job was in an art gallery. He later became a Protestant pastor and in 1879, at the age of 26, he went as a missionary to a mining region in Belgium, where he began to draw people from the local community. In 1885 he painted his first great work, The Potato Eaters. At that time his palette was mainly made up of gloomy and earthy tones. The light and the preference for bright colors for which he is known emerged later, when he moved to the south of France, achieving its fullness during his stay in Arles in 1888.

The quality of his work was recognized only after his death, in a retrospective exhibition in 1890, being considered today one of the great masters in the history of painting. He greatly influenced 20th century art, especially among German Expressionists and Fauvists such as Matisse, Derain, Vlaminck, and Kees Van Dongen.3 4 He died at the age of 37 from a gunshot wound; it is not yet known for sure whether it was a suicide or manslaughter. Despite a general tendency to speculate that his mental illness was influencing his painting, art critic Robert Hughes believes that the artist's works are executed under complete control; in fact, the painter never worked during the periods when he was ill.

Envíos

We ship to all parts of the world from Peru, regardless of the number of paintings and the destination. The paintings of Arte el Cocodrilo are very beautiful works which our clients are always 100% satisfied.

The shipping price will be according to the country where the buyer is located, taking into account and respecting the price of the mail. Payment is to be agreed with the buyer, being the alternatives, Paypal, credit card, interbank transfer, wester union, money gram.
Devoluciones

If for any reason you are not completely satisfied with your painting and / or item, once you receive it you have 30 days for us to refund 100% of the amount you paid for the painting + shipping costs. You do not need to give us any explanation. To make returns, contact us at freddisaenz@hotmail.com and we will tell you how to proceed.

Packages must be returned in their original packaging. If you have any questions, do not hesitate to contact us at the email: freddisaenz@hotmail.com.

Thanks for your attention.
Más información

Please make all the necessary inquiries that we will gladly respond to as soon as possible.

Shipments are made by DHL / SERPOST fast shipping according to customer needs.

Trust our gallery and we will be a potential client for your need.

We accept reasonable and professional offers. We gift combined shipments after prior consultation.

The payment methods are already indicated in our policy, one of them being paypal (secure payment). Thank you.
Se envía desde: Perú
Ofrecido por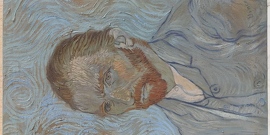 Galería de Arte el Cocodrilo